Guest Services
Guests booking with Affordable Cabins in the Smokies can take advantage of these special offers
WEDDING PACKAGE
This inclusive worry free package contains everything needed for that intimate romantic wedding. The future bride and groom can choose to be married in their cabin, creekside or even in the Great Smoky Mountain Area. The perfect package for a stress free ceremony, all you have to do is buy the license, choose your colors and set a date; we will take care of everything else for you.
Package Includes:
Unity candle ceremony performed by an ordained Minister
Brides garter
Brides bouquet (fresh or silk)
Groom's boutonniere (fresh or silk)
Photographs of ceremony (delivered on a disk, you develop)
Keepsake video of ceremony
Photo album
Sparkling cider
Toasting glasses
Double layer heart shaped wedding cake
Double wedding ring picture frame
Marriage certificate
Just married sign
The Great Smoky Mountain area is second only to Las Vegas for weddings and honeymooners. Centrally located to 7 states and easily within a days drive, add a beautiful cabin. mountain or stream setting and you have an ideal background for a picturesque wedding.
It is very simple to get married in Tennessee. Just obtain your marriage license from any County Clerk's Marriage License Center. There is no waiting period or blood test required. Both parties must present proof of age by presenting a valid driver's license, passport or certified birth certificate plus have a valid social security card. Under 18 years of age applicants must have both parents or legal guardians sign the marriage certificate. Please note the limited office hours of the following license centers. Click here for more information on obtaining your marriage license in Tennessee.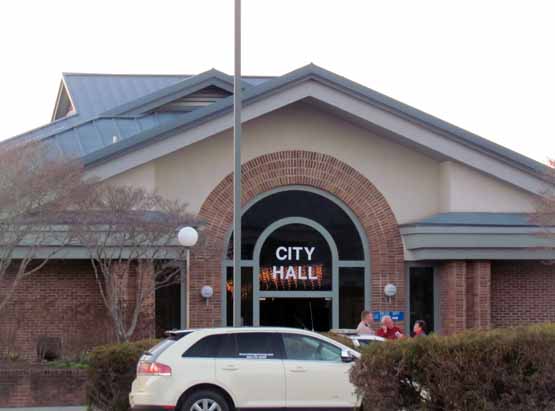 Pigeon Forge City Hall
9am - 4pm Saturdays Only
Pine Mountain Road
Pigeon Forge, TN
(865) 908-6613
Sevier County Courthouse
8am – 4:30 pm Monday-Friday
8am – 11am Saturday
Court Avenue
Sevierville, TN
(865) 453-5502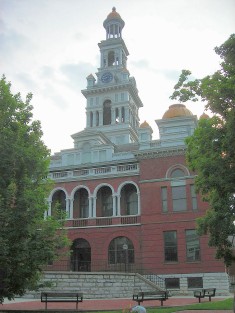 HONEYMOON PACKAGES
Heart to Heart:
This perfect duo of heart baskets makes a unique gift for anniversaries, weddings, birthdays or any special occasion. Fragrant seasonal flowers fill the first basket and can be designed for any special occasion. The second basket contains fresh fruit, sparkling cider, toasting glasses, chocolates and a gourmet wedding or special theme cookie.

The Perfectly Romantic Honeymoon Package:
A Romantic Pleasures Spa basket featuring edible honey dusting powder with feather, chocolate body paint, sensual suds, chocolate massage oil, and other chocolate surprises, plus a Smoky Mountain Breakfast and a Trail of Roses.
The Private Passions Honeymoon Package:
A Romantic Pleasures spa basket, a candlelight steak dinner with fresh flowers, a custom embroidered afghan with the couple's names and wedding dates, plus a Smoky Mountain Breakfast and Trail of Roses.